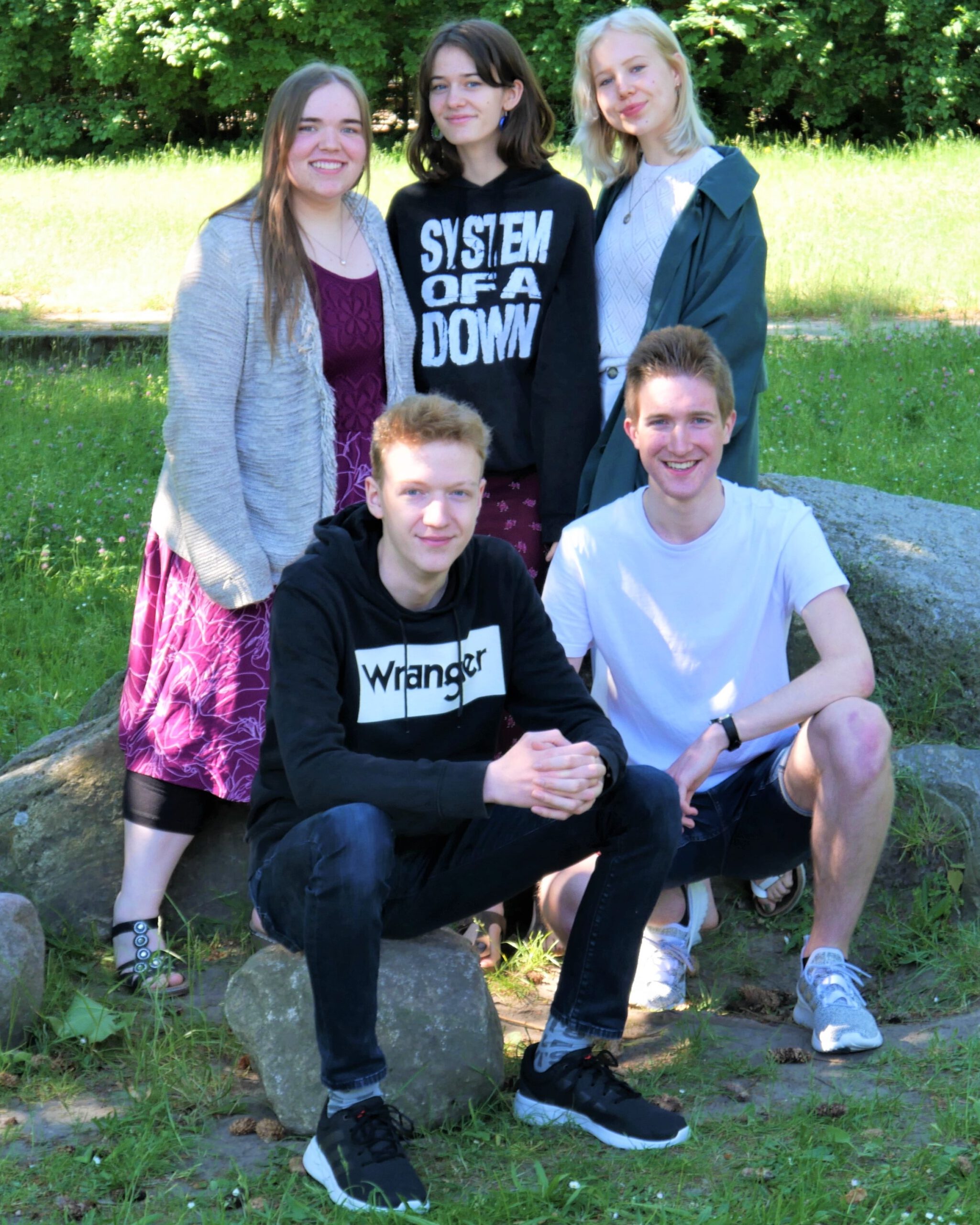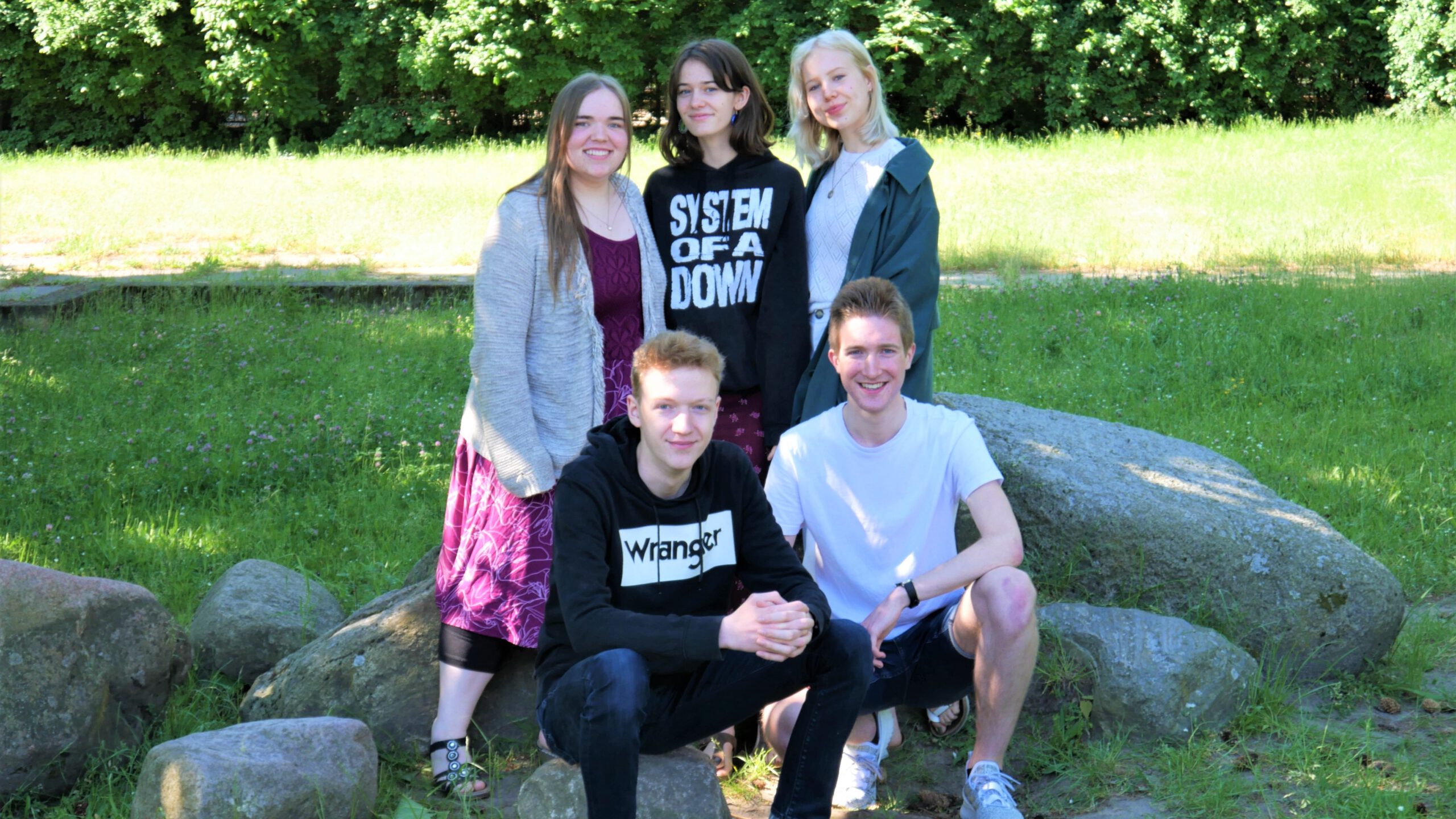 From the top left: Magdalena, Lilly and Maria; from the bottom left: Veit and Moritz
We are five students from the "Käthe Kollwitz" grammar school in Rostock on the Mecklenburg Baltic Sea coast. Our hometown is going to host the National Garden Exhibition (BUGA) 2025 and is therefore creating a new district consisting of a lot of parks as well as public gardens. Hence, it is our goal to be a factor in making this WarnowQuartier an environmentally friendly and safe place for everyone.
In this context, we were supported by Rostock's Office for Urban Greenery, Nature Conservation and Cemetery Affairs.

Participating in the Young Economic Summit, we are supported by Stefanie Brünenberg and Dr. Peter Ulrich from the Leibniz Institute for Research on Society and Space.